150 dog-friendly hotels in the UK with leash-free play areas for dogs
August 10, 2018 by Travelmyth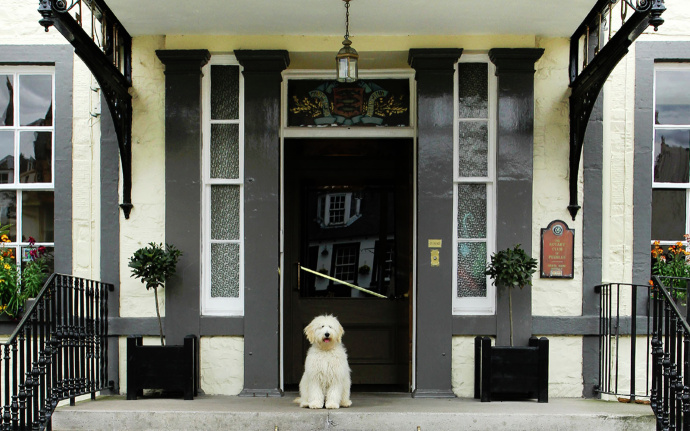 Photo from The Tontine Hotel
When you have to leave town for a few days for a business trip or when you simply want to have a long vacation, the main problem that you might face is where to leave your dear dog. Yes, it's true that there are many dog-sitting services available and there are helpful neighbours too. But what better option than taking your pal along with you on your travels! Here we have consolidated a list of several affordable dog-friendly hotels that allow your canine buddies to stay with you. The best part is that all the hotels mentioned in our list have completely leash-free outdoor play areas for your dogs to enjoy. Whether it is a poodle or a Labrador, your dog can now accompany you wherever you go!
The Prince Akatoki London
Located right in the heart of Central London, The Arch is a dog-friendly boutique hotel that tends to its canine customers in a royal fashion. They have a specialised food menu for the canine palate, exclusive dog-sitting services and luxurious spa treatments for your best dog friend. Combine this with morning walks at the world-famous Hyde Park to complete your amazing stay. Bringing your dog along to accompany you on your stay at The Arch will be a blissful experience for the both of you!

The Old Farmhouse
If you are up for a quiet seaside holiday along the beautiful Welsh coast, then The Old Farmhouse is the place for you. This hotel is refurbished from a 15th century farmhouse and now caters to its privileged customers from April through September. You can take your dog(s) for a minimal additional fee per day and be assured that they will enjoy their holiday. There is an exclusive dog play area and walking/rambling trails including the Welsh Coastal Path and the famous Snowdonia National Park that is home to several adventure sports like Zip Wire, Bounce Below and Surf Centre. Your dog buddies will definitely enjoy a swim on the Welsh coast!

The Tontine Hotel
Nestled in the small hamlet town of Peebles in Scotland, The Tontine provides its customers not only with a memorable stay, but also with a part of Scottish tradition and heritage. Dogs are considered members of the family in this part of the world and so The Tontine welcomes its furry guests even into its exquisite Bar and Bistro Diner. Guests are entitled to enroll for activities like mountain biking, shooting and fishing in the Scottish wilderness. Don't be surprised to find special treats and treatments for your furry buddies that will keep those tails wagging forever!

Bankfoot Inn
The Bankfoot Inn in Perthshire, Scotland, is a small scenic establishment dating back to 1760. This hotel has an interesting history and is said to be haunted, but all customers and their dogs will find this hotel extremely welcoming. Imagine roaming free on the highlands on a mountain bike along with your dearest canine buddy following, before jumping into a canoe on one of the nearby lochs. Ah, such bliss! Your dog will also find wonderful companions in Otis and Ruadh, the two Labrador pub dogs in Bankfoot Inn!

Summer Lodge Country House Hotel
Dorset, a small English countryside town is home to the Summer Lodge Hotel, one of the best lodgings in the west of England. A dog-welcoming community, the owners of this hotel boast exclusive facilities for different breeds, including beds, individual towels, bowls, food menu and dog wash facilities that you cannot turn your back on. Exciting sightseeing places like Abbotsbury Gardens and Lytes Cary Manor make your stay worthwhile. Revel in the spa treatments and culinary activities offered in the vicinity and, what's more, you can involve your cute, cuddly canine friends too in these outdoor activities!

The Wycliffe
The Wycliffe is the perfect setting for your Victorian themed getaway house with its famed gardens. Situated in the beautiful city of Kent, this hotel boasts a variety of activities for their guests that include outdoor tennis, sailing, wind surfing, jet-skiing, scuba diving, horse riding and much more. Due to its outdoors setting, dogs and pets are welcome at any time. Wake up in the morning for that lovely cup of English tea that you can enjoy in the garden followed by a lavish breakfast that is included in the room fee. After this wonderful start to your day, set off with your canine buddy to conquer the world of adventure sports! Can you think of a better getaway?

Yarn Market Hotel
Yarn Market Hotel is a cosy little collection of dwellings in the small village of Dunster. It has an array of sightseeing locations and wildlife, in and around Exmoor. Bring along your canine buddies to enjoy the scenic activities like walking tours, horse riding, and cycling. The Yarn Market Hotel allows leash-free playtime for your dogs in Exmoor. Other activities like musical cats, puppet theatre, railway breaks along the coast and a picnic to a beautiful castle are some of the things to be checked off from the list!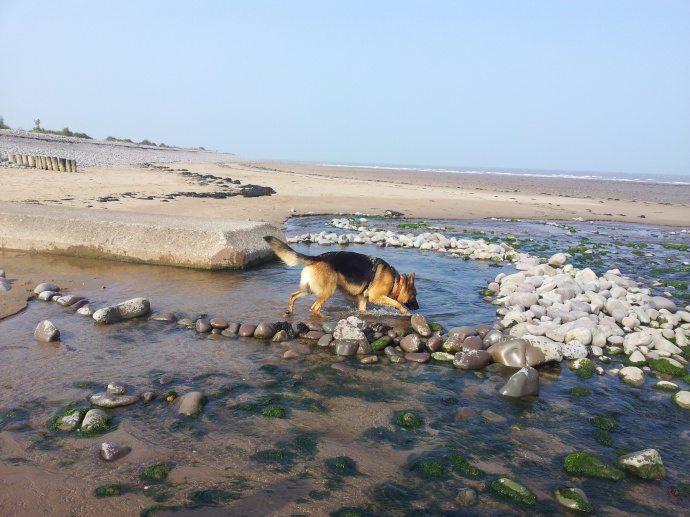 Pickmere Country House
Get ready to experience a home away from home with Pickmere Country House that was originally an 18th century farmhouse converted into a traditional B&B today. Apart from having a leash-free play area for your furry friends, the whole house can also be booked for parties, weddings or business gatherings. Engage in various interesting recreational activities like skating, archery, boating, wine tasting and more. Pets can enjoy the lakeside while the pet owners can enjoy a pint of beer in the pubs nearby!

The Fullerton Arms
Nestled in the far north seaside of Northern Ireland, surrounded by the golf courses of Ballintoy, is the prestigious Fullerton Arms. Here you can find yourself one with nature while crossing the Carrick A Rede rope bridge, playing golf, deep sea diving or lolling on the grass along with the cows. Since "Game of Thrones" was filmed in some of the locations here, this place is a treat for the fans. The Fullerton Arms is one of the best places to stay on the famous Causeway Coastal Route. So bring your dog buddies to enjoy leash-free play on the lush green trails!

Amberley Inn
Staying at Amberley Inn, one can experience Cotswolds at close range in Gloucestershire. They offer special rates for business stays and pride themselves on being the only dog-friendly inn in Amberley. About a thousand acres of open grassland (owned by National Trust) are available for all the guests to go on a walking tour along with their buddies, furry or not. Sample some food from the gluten-free pub and go cycling before getting ready for a round of golf. Ain't that Cotswold bliss?

Inn On The Lake
Inn On The Lake is a heavenly-looking place with all the hotel facilities around the lakeside. Its 12 acres of lush greens alongside the lake makes it an ideal location for weddings, parties and special gatherings. Don't miss out on the gazebo in the centre of the lake placed exclusively for the bride and groom to be wedded in. Dogs are welcome too, on arrangement, to access the outdoors leash-free and their joy will know no boundaries! Your stay in this boutique hotel will forever be etched in your mind.

Rose in Vale Country House Hotel
Rose in Vale Country House Hotel is the best option for a heavenly getaway in Cornwall. Located a few minutes away from the Cornish coast, this hotel provides the perfect camp in order to explore the treasures that Cornwall has to offer, by foot, bicycle or horse. Your dogs will find this place a true escape from their usual humdrum. Find the best of Cornwall's fine dining under a single roof in this hotel, whether it is afternoon tea or private dining with the chef. Reservations are taken for parties up to 12 people.

Westover House B&B is the best place to stay to check off Bath and Stonehenge from your bucket list. With dogs allowed, your B&B search has come to an end with Westover House B&B. After having a mouth-watering English breakfast, you can start your day by visiting Longleat Safari and Stourhead House and Gardens. Roman baths, Chedder Gorge and Salisbury cathedral are some of the other attractions. Just open your window and take in the picture-perfect views in and around this B&B!

Cosses Country House
The Scottish countryside is a sight to behold especially if you can experience it for yourself in Cosses Country House, located in southwest Scotland. A trip to Scotland is never complete without wine tastings, castle visits and whiskey tours - and that is exactly what you will find within 3 miles of the hotel. Ferries to Northern Ireland take off from the coast. Glenapp Castle is just a few miles south-west of Cosses Country House and has opened its dining rooms to non-residents. Enjoy six-course dinners that can be booked on request and walk into the sunset with your best buddy, your pet dog!

Brayne Court Bed and Breakfast
Set in the modern township of Gloucester, just north of Bristol, is the Brayne Court Bed and Breakfast. This hotel is steeped in history since its construction as a watch tower in 1556. But now, after being passed on from family to family, this hotel is a wonderful escape from modern-day life and its challenges. Dogs are allowed to stay in the rooms and to enjoy the outdoors, leash-free play areas. You can check out the local attractions and if you are lucky enough you might even encounter one of the house ghosts! The beautiful Gloucester Cathedral basking in its own glory is also a sight not to be missed.

The Manor Country House Hotel
If you are a fan of the old-world English charm then a holiday at The Manor at Weston On The Green is the perfect getaway. The Manor is a perfect retreat for romantic vacations, honeymoons and even weddings. Set in the tranquil Oxfordshire, The Manor gives you a true feel of how it is to live in palaces and sleep in luxury. All rooms and suites are quite spacious and the interiors are innovatively furnished to cater to the needs of all the guests. Rejuvenation programmes are offered here in the form of meditation, therapeutic yoga and empowered healing - these are all guest favourites as they are quite enriching activities.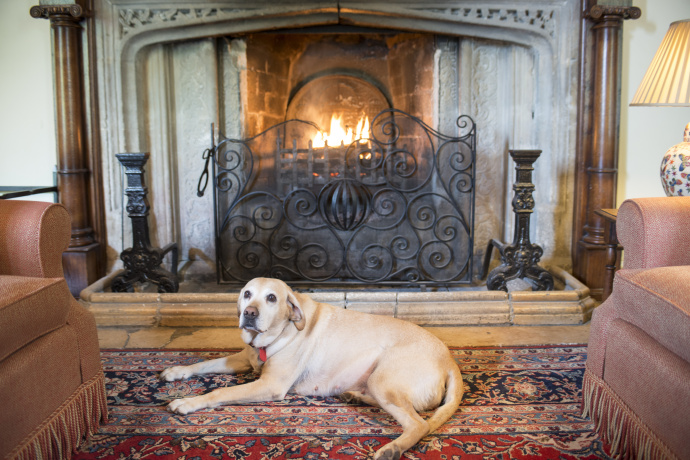 Burnhopeside Hall
Burnhopeside Hall is a transformed country house that caters to elite customers and aims to provide them with a taste of old English aristocracy. It is mostly self-sustained by rearing its own animal produce and generating its own biomass for the room heaters. The cattle reared here are free range and certainly very interesting to your dogs, if you wish to bring them along. It provides about 475 acres of open land for private walks and bicycling. The food here is extraordinary as it is always produced fresh. Even though this accommodation seems to be in the middle of nowhere, it is not too far from the city of Durham.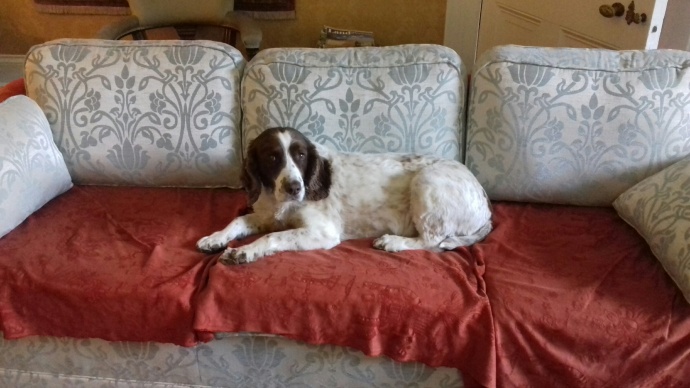 What are you still thinking about? The next time you want to take a vacation, check Travelmyth.com for all the dog-friendly hotels in UK. Check for detailed descriptions and special offers in the hotels you're looking for and don't ever hesitate to let your canine friends accompany you on your travels.

View all hotels with leash-off play areas for dogs in the UK >>
View all dog friendly hotels in the UK >>